You'll be inspired by Senator Kelly's story of how walking by faith and doing the right thing helped him overcome his personal struggles and lead him into his life as one of Maryland's most admired entrepreneurs, public servants, and philanthropists.
The montage on the cover is an original drawing from photos of people, places and symbols meaningful to the couple's lives.
The couple tells their story together in a unique dialogue format.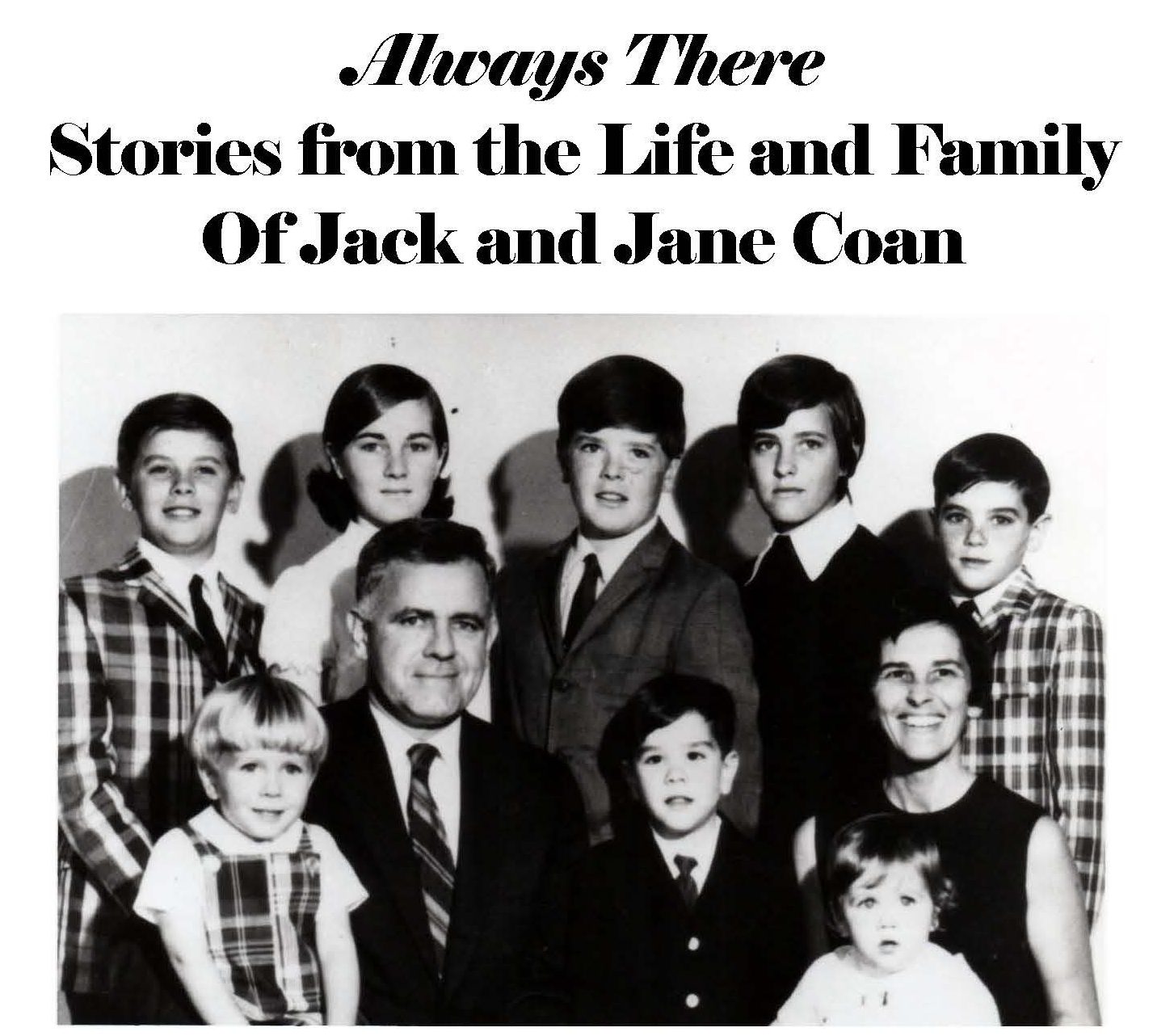 Always There
When Jack vowed that if he ever had children he would "always be there for them," he had no idea he would be there for eight!
The whole family contributes to this inspiring story of family dedication from the leather helmet football days at Harvard, to Robert Kennedy's funeral, to family reunions on Cape Cod.
In 2020, the first permanent Christian Brothers high school in the United States - Calvert Hall in Towson, Maryland - celebrates its 175th birthday.
Alumni and faculty stories, together with rare historic photos, trace Calvert Hall's history from the founding of the Christian Brothers by Saint De La Salle in France to the opening of Calvert Hall on Saratoga Street in downtown Baltimore in 1845. From there we follow the key moments and faithful sons who drove Calvert Hall's growth and moves to a larger building downtown, and, in 1960, to its current 32-acre campus in Towson.