You'll be inspired by Senator Kelly's story of how walking by faith and doing the right thing helped him overcome his personal struggles and led him into his life as one of Maryland's most admired entrepreneurs, public servants, and philanthropists.
The fifth of six children of Irish immigrants, Mike Sullivan worked his way up from delivering newspapers on the South Side of Chicago to CEO of Merry-Go-Round Enterprises, which in 1987 Forbes magazine ranked as number 34 on its list of the best companies in America.
Mike believes that the same opportunity to live a full and successful life lies before each of us. "With faith in God and hard work, you can do it too."
The montage on the cover is an original drawing from photos of people, places and symbols meaningful to the couple's lives.
The couple tells their story together in a unique dialogue format.
When Andrew Buerger's sister, Jodi, was diagnosed with terminal breast cancer in 2004, her courage and strength spurred Andy to turn pain into a passion. Andy founded Jodi's Climb for Hope, which raises money for research by leading mountain-climbing expeditions—an apt metaphor for the struggles women affected by breast cancer endure.
In 2008 tragedy struck again when Andy's wife Jen was diagnosed with multiple sclerosis. Jodi's Climb for Hope expanded the scope of its mission and has raised more than $750,000 for a breast cancer vaccine and multiple sclerosis research.
On an expedition in Iceland, Andy discovered "a yogurt-like thing" that he and Jen developed into B'More Organic, a high-protein, drinkable yogurt that Inc. magazine ranked as the fifth fastest-growing natural/organic brand in the U.S.
With engaging stories from Andy's mountaineering, business, and personal life, Carrying a Flag From Pain to Passion portrays the guiding principles that have helped him navigate the peaks and valleys of his life.
In 2020, the first permanent Christian Brothers high school in the United States - Calvert Hall in Towson, Maryland - celebrates its 175th birthday.
Alumni and faculty stories, together with rare historic photos, trace Calvert Hall's history from the founding of the Christian Brothers by Saint De La Salle in France to the opening of Calvert Hall on Saratoga Street in downtown Baltimore in 1845. From there we follow the key moments and faithful sons who drove Calvert Hall's growth and moves to a larger building downtown, and, in 1960, to its current 32-acre campus in Towson.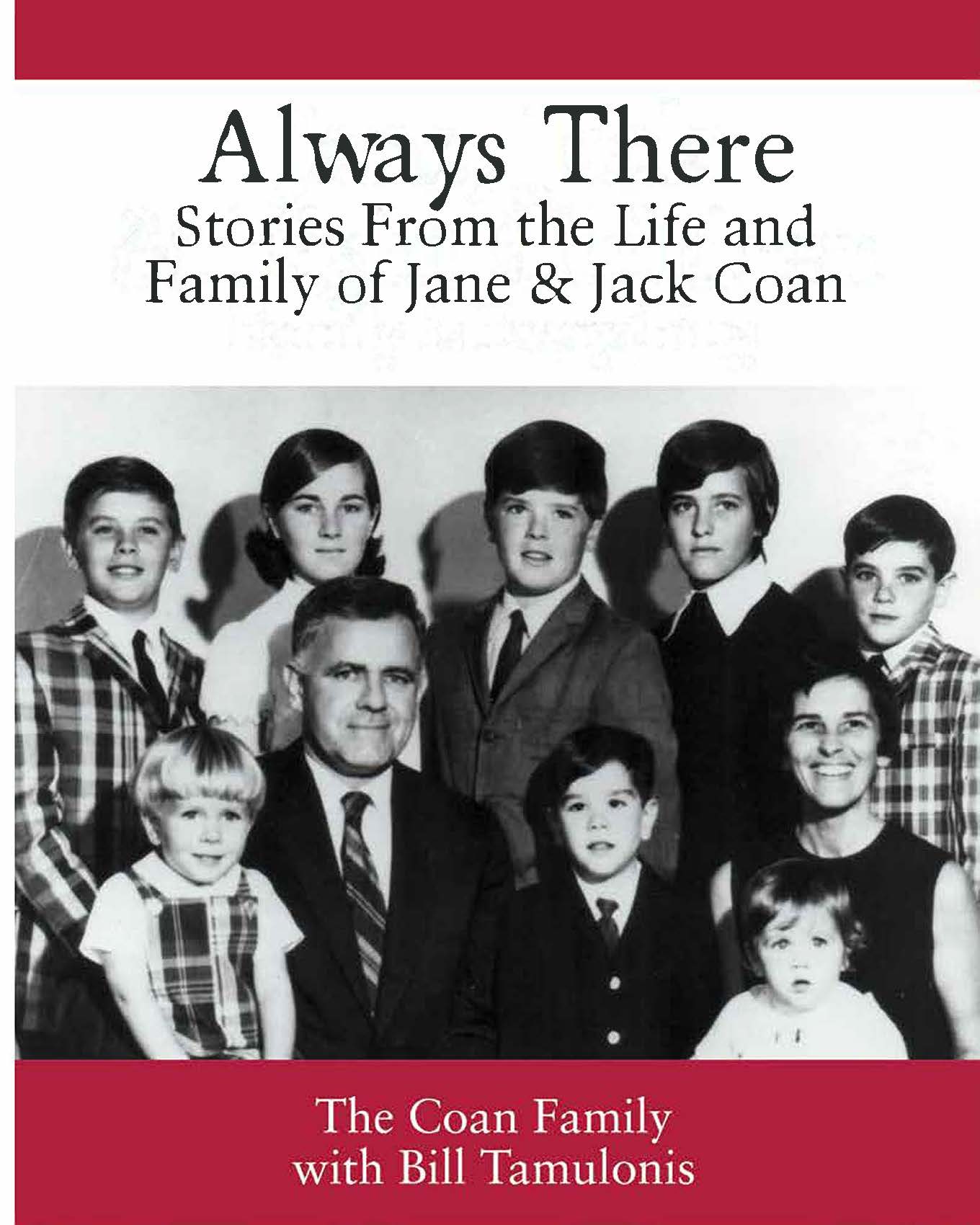 Always There
When Jack vowed that if he ever had children he would "always be there for them," he had no idea he would be there for eight!
The whole family contributes to this inspiring story of family dedication from the leather helmet football days at Harvard, to Robert Kennedy's funeral, to family reunions on Cape Cod.